Where do you buy your underwear? Are you loyal to a specific brand?
Most guys don't think much about their underwear.
But considering that these garments are the closest to your body, touching not just your skin, but cradling "the boys" all day, it's worth knowing what you're missing out on by skimping on your drawers.
But do you know why one pair can cost $5, and another, 10 times as much?
In this article, we'll discuss:
what's so different between a $5 pair of underwear and a $50 pair,
why that matters to you,
and why you should start investing in better underwear.
By the way, thanks to Tani for sponsoring this article, and to you, my readers, for checking it out and supporting the brands that make EG possible.
Tani makes some of the best boxer briefs I've ever put on and I'm featuring my favorites in the photos further down the page.
The touch, the feel…
The first thing you notice after putting on any article of clothing is the fabric and how it feels on your skin.
Naturally, you'll want your underwear to feel soft to the touch. But it should also be breathable, draw away moisture, and retain its shape, size, and color.
Cotton: Is it all the same?
Your $5 pair probably uses basic cotton. In fact, most underwear is made from cotton. But cotton quality varies widely.
In general, high quality cotton fabric is made from what's called "long staple fibers". These fibers are spun into yarn that's finer, stronger, softer, and more resilient than short staple cotton.
Fabric made from inferior yarn (often spun from short staple fibers) isn't as soft or fine. So pilling occurs more frequently.
It's true – inferior cotton fabric can also feel soft. But the strength and longevity won't be there after continuous wear. And you'll notice pilling almost immediately.
Swiss+Cotton™ is the best cotton you can find. For a fabric to be labeled Swiss+Cotton™, it has to be made from at least 75% extra-long staple cotton. And two-thirds of the production process must be provided in Switzerland.
To put the exclusivity and rarity in perspective, only 3% of cotton produced worldwide can live up to these standards.
Other fabrics
Microfiber, a synthetic yarn usually made from polyesters or polyamides (think nylon) is extremely fine ('1/5 the diameter of a human hair' fine!). It's super soft when woven into fabrics.
Modal, a semi-synthetic fiber, is another great option for underwear because of its softness and durability.
MicroModal® AIR is arguably the best material used for underwear. It's thinner, softer, and more durable than silk. It is essentially the microfiber version of modal and is reported to be 3x as soft as standard cotton.
In addition, MicroModal® AIR (as well as Modal) tends to hold shape and color better than regular cotton.
How comfortable is it?
I hate uncomfortable underwear. I've had several sub-par versions in the past, and I vowed to burn them the minute I got home and never buy them again.
I've come to realize the best underwear is invisible. You want to feel nothing… as if you're not wearing underwear at all.
Several factors contribute to how comfortable a pair of men's underwear is.
One is fabric, which we've just discussed above.
Another is correct fit. Just like pants, your underwear can be lower rise (hits below the hip), medium rise (hits above the hip, closer to your actual waist), or regular / high rise (hits just under your belly button).
Seam thickness and placement also affect comfort level.
Standard, poorly-designed boxers and boxer briefs may have a back seam running down the middle of the underwear. That can be very uncomfortable when sitting or walking.
The most comfortable pairs feature a three-panel back seam. Two seams run down the back of your legs instead of one or a gusset design is used with no seams.
Leg opening tightness and elasticity. Have you ever put on a pair of boxer briefs and the leg openings were so constrictive, it felt like a tourniquet was attached to your thigh? Or the binding was so thick, you can feel it through your jeans?
If we're going for invisibility as a mark of comfort, tight and constrictive leg openings and thick binding should not be present.
The underwear's contour and shape. A man's anatomy isn't flat. There are curves. The cut in the front, the supporting pouch, and the general construction all contribute to the underwear's shape, and naturally, its comfort level.
Will it last long?
Fabric quality has a lot to do with the longevity of your underwear.
And while it's not as obvious, how the underwear was sewn—the stitching, seams, and binding—also affects how long the underwear can last. This goes for your other clothing as well.
Fabric and construction quality together affect how comfortable a pair is and how long it retains its shape. Once underwear is stretched out, shrunken, or falling apart at the binding and seams, it's time for replacement.
Owning a pair of quality underwear – made from great fabric and constructed with care = ensures you won't have to retire them prematurely.
Treat yo' self!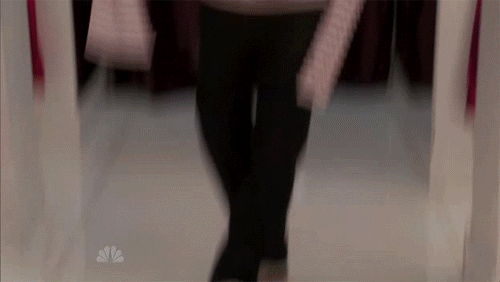 Your run-of-the-mill $5 brand may cost less. But it fades and shrinks. It becomes rough and stretched out. And you'll have to replace them more often in the long run.
Not to mention, you'll gradually be more and more uncomfortable as the fabric and fit degrades.
This happened to me for years. I used to buy 3-packs of Hanes cotton boxer briefs. They were fine brand new. But after a few weeks of regular washing and drying, they started to really suck. I'd suffer until they were so bad I had to go out and buy more.
I encourage you to look at your underwear as an investment.
It's the one product that sits closest to your skin and protects your most valuable assets.
One thing I've started to do in recent years is evaluate all my purchases based on cost-per-wear.
In this case, if the higher-end pair of underwear lasts 5x longer while remaining comfortable and holding its shape and fit the whole time, it's worth the purchase.
Your whole underwear drawer doesn't need to be premium. But if you start with one pair, I guarantee you'll have a hard time turning back.
"Which underwear should I buy?"
As always, I recommend you buy the best you can afford.
Unlike coats and shoes – which I always suggest investing in – underwear is arguably more important. It directly affects your comfort level because it's the only layer between you and the rest of your clothes.
Brands like Hanes, Fruit of the Loom, etc., are, frankly, cheap and not long-lasting whatsoever. Not to mention, they don't maintain their shape or softness and then you're stuck with an uncomfortable pair of underwear.
My suggestion: Try Tani. I have a pair and they're one of my favorites. I know it's gonna be a good day when I reach into my drawer and it's the pair I grab.
Tani uses the finest fabrics made for men's underwear. The cut is ridiculously comfortable. The styles are modern and interesting. And, to be honest, in the luxury underwear market (where Swiss-made pairs can go for 150+) they're fairly priced.
You can buy a pair starting at $45.
What's the most comfortable pair of underwear you've owned?
And if you've never had a pair that felt practically invisible, you're missing out. Let me know in the comments below.